Global Dialogue is registered as a charity (1122052) and as a limited company (05775827) in England and Wales, and our work is almost entirely funded by grants from charitable trusts and foundations.
We're grateful to all those who have supported our programmes in the last year, including American Jewish World Service, Arcus Foundation, Asfari Foundation, Baring Foundation, Barrow Cadbury Trust, Charles Stewart Mott Foundation, Comic Relief, Democracy and Media Foundation, Euro-Mediterranean Foundation Of Support To Human Rights Defenders, Esmee Fairbairn Foundation, Fondation Charles Leopold Mayer, Fund for Global Human Rights, Joseph Rowntree Foundation, MacArthur Foundation, Oak Foundation, Open Society Foundations, Paul Hamlyn Foundation, Sigrid Rausing Trust, Stanford University, Trust for London, Unbound Philanthropy and Wallace Global Fund.
Global Dialogue submits an Annual Report and Financial Statements to the Charity Commission and Companies House, and our latest Annual Report is also available here.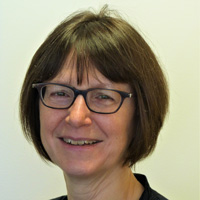 Debbie Pippard
Trustee
Director of Programmes, The Barrow Cadbury Trust
Sarah Brooks
Trustee
Foreign Affairs and Human Rights Specialist
Daria Cybulska
Trustee
Director of Programmes and Evaluation at Wikimedia 
Gabriel Ng
Trustee
Social Impact Manager, Big Society Capital 
Muna Wehbe
Trustee, Board Safeguarding Lead
Strategic Advisor
Rob Abercrombie
Chair of Trustees, Global Dialogue
Deputy CEO, Sheila McKechnie Foundation 
Ali Kahn
Trustee
Programme Officer for OSF's Europe & Eurasia programme 
Jennie Oppenheimer
Trustee
Co-founder of Future Foundations UK
Walter Veirs
Trustee
Senior Program Officer, Civil Society, Charles Stewart Mott Foundation