Thank you for your interest in our work.
We look forward to hearing from you.
Administrative Assistant, Funders Initiative for Civil Society
FICS was established in 2016 as a donor affinity group supported by a secretariat of two. Over the past two years we have experienced significant growth – working around the world to deliver ambitious new grant-making and research programmes, building our staff team from two members to nine, and more than doubling our turnover.
This is a new role, intended to provide additional support to the FICS Director as well as fulfil a number of important administrative functions as part of a wider reorganisation of the FICS team. We are a warm, friendly team, with a culture that values administrative skills and strives to ensure that everyone has opportunities to learn and grow.
Hours: This is a full-time role, although we would also consider offering
the role to a pair of candidates applying together as a job share or
at 4 days/wk (0.8 FTE).
Terms: Permanent contract, subject to funding, with an eight-week
probationary period.
Salary: This role has been benchmarked at GBP 26,200 pro rata.
Benefits: We offer a range of benefits including 25 days' holiday plus bank
holidays (pro rata). Global Dialogue contributes 6% to its workplace pension scheme, has a flexible working policy, and offers personal development leave.
Location: This is a hybrid, UK-based role. You will work predominantly from
home. UK-based colleagues are expected to attend two working days (Tuesdays) in London each month as part of their regular working pattern. You may be asked to participate in other inperson meetings; for these, you would be given reasonable notice and travel expenses would be paid.
Reporting to: Development and Communications Lead
To Apply
Please send an email to melissa@global-dialogue.org by 9am UK time on 29 November 2023 with the phrase Administrative Assistant and your name in the subject line. You should attach a CV and two-page cover letter setting out why you are interested in this role and how you meet the criteria set out in the person specification. Shortlisted candidates will be invited to interview online on 4 or 7 December.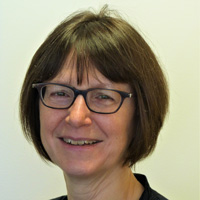 Debbie Pippard
Trustee
Director of Programmes, The Barrow Cadbury Trust
Sarah Brooks
Trustee
Foreign Affairs and Human Rights Specialist
Daria Cybulska
Trustee
Director of Programmes and Evaluation at Wikimedia 
Gabriel Ng
Trustee
Social Impact Manager, Big Society Capital 
Muna Wehbe
Trustee, Board Safeguarding Lead
Strategic Advisor
Rob Abercrombie
Chair of Trustees, Global Dialogue
Deputy CEO, Sheila McKechnie Foundation 
Ali Kahn
Trustee
Programme Officer for OSF's Europe & Eurasia programme 
Jennie Oppenheimer
Trustee
Co-founder of Future Foundations UK
Walter Veirs
Trustee
Senior Program Officer, Civil Society, Charles Stewart Mott Foundation